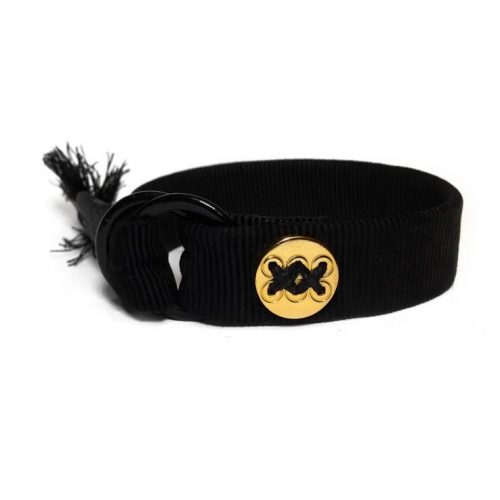 18kt Raven

The
Samurai Cord 18kt Raven
Single Silk Bracelet is made from traditional Japanese woven cord known as sanadahimo. It is created in the spirit of the legendary samurai who originally designed it,
Sanada Yukimura
, who is immortalized in history as the
Number One Warrior in Japan
. It was first used as a wrapping for the hilt of the samurai sword. The hand sewn Rokumonsen "The Six Coins" is the family crest that was used in every battle.
…to remember the true battle is within….Brace Y`Self.